ADISKIDAN AMBAYE
Adiskidan Ambaye's 3D compositions offer unexplored realms of innovative techniques and media. Flaunting and navigating between colour, texture, balance and symmetry; through each piece she blends Ethiopian and contemporary furniture styles to create innovative and classic works. Adiskidan is an alumna of Minneapolis Collage of art and design (MCAD). She currently works as a product developer at Muya Ethiopia.
Aïssata Namoko
Aissata Namoko heads up Djiguiyaso, the Bamako-based cooperative that provides work for over 100 women in the textile industry in Mali. Using traditional bogolan tie-dyed with indigo, Djiguiyaso makes use of its artisans' skills to produce 100-percent organic cotton cushions, bed spreads, curtains, dresses, handbags, tablecloths, throws and scarves. In 2010, the cooperative was recognised for its work by UNESCO.
AMWA Designs
AMWA Designs creates homeware and interiors textiles and print designs for commercial and domestic spaces. It is built on the principle that our surrounding spaces should be enveloped with beautiful furnishings that evoke powerful and positive thoughts within us. AMWA Designs beautifully combines elements of colour, pattern, texture and geometry. Adinkra symbols and proverbs of Ghana are the inspiration.
Bobbo Ahiagble
Bobbo Ahiagble descends from a family of generational weavers. Starting at the age of eight, Bobbo is now considered a master weaver and expertly specialises in Kente and Ewe weaving. Based in Aflao, Ghana, Bobbo is often invited around the world to give master classes.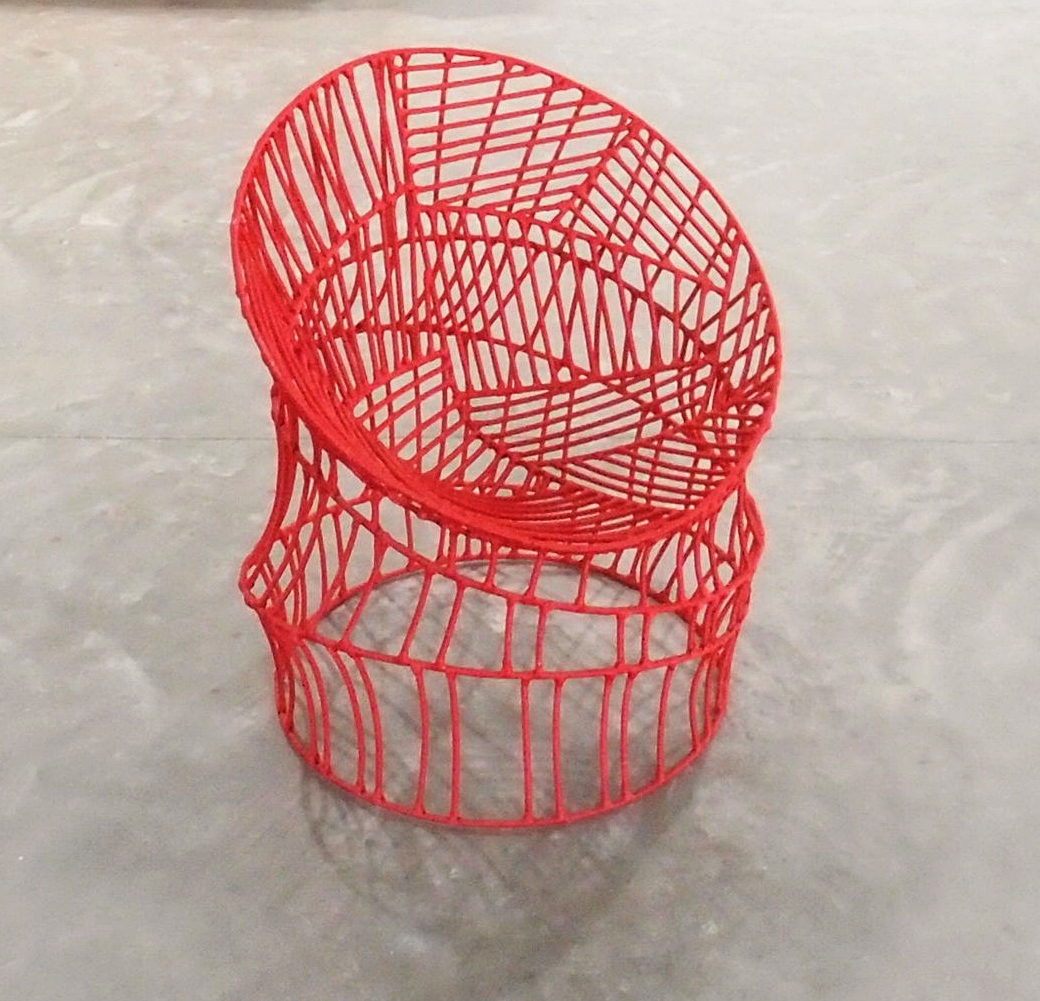 Cheick Diallo
Cheick Diallo's impeccable furniture and objects challenge common perceptions of African design with their mix of ancient wisdom and contemporary sensibility.
A creative risk-taker Diallo trained as an architect and designer in France, before establishing a studio in his home city. His team of artisans manufacture objects from everyday detritus – from bottle tops to old tyres. Diallo has exhibited at Milan and various international Design Biennales.
Cour Royale
Constructed with a mixture of sun-dried clay, soil, straw and cow droppings and mixed by foot to create strong pottery-like structures, the Cour Royale is the heart of the village and is the architectural masterpiece of the people of Kassena. Decorated with geometric patterns, the designs are ornately symbolic and tell an expressive story of this ancient culture.
Photo credit: Rita Willaert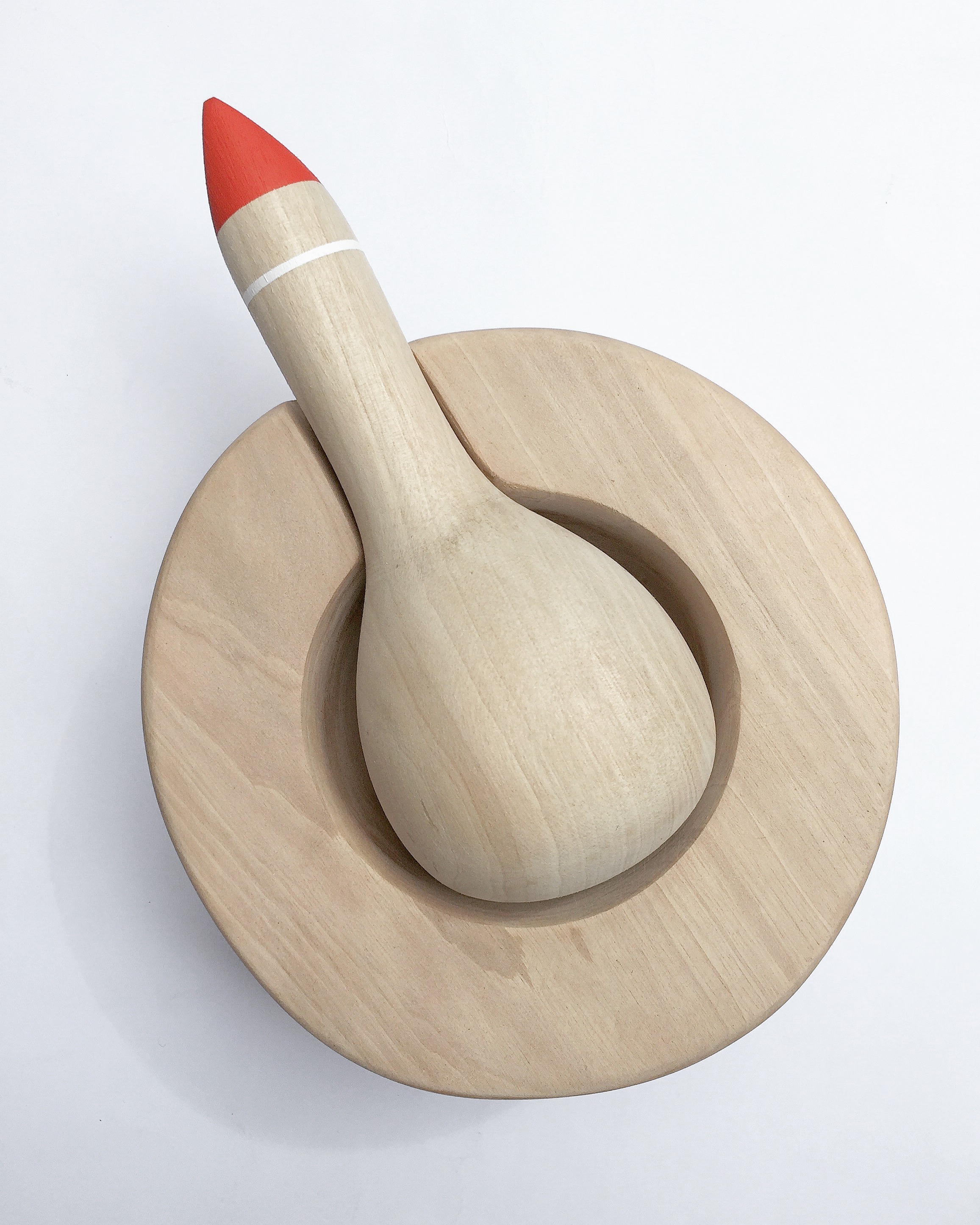 DÁ
DÁ is a lifestyle brand inspired by Africa's rich functional and minimalist culture. The word "dá"is the Yoruba (a Nigerian language) word meaning "To make or To create". The brand also gets its name from "eledá," which means "The maker or The creator". DÁ is a retail brand that connects the past, the present and the future of African heritage. Our vision is to create a lifestyle brand that is both design and culture conscious.
Damola Rufai
Damola Rufai is a designer/artist with an educational background in architecture. His work strives to walk the line between art and design, by not only being aesthetically pleasing, engaging objects, but also by exploring possible functional design concepts.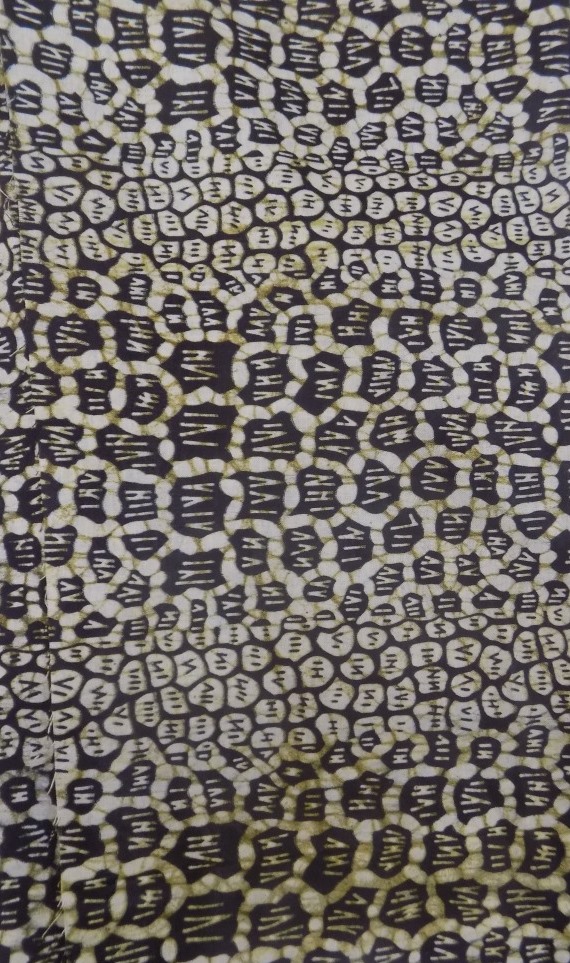 Ghana Textiles Print (GTP)
For 50 years GTP has been West Africa's leading textile design and print manufacturer. Its legacy is steeped in Ghanaian culture, catering for the fashion needs of the sub-region's Francophone and Anglophone neighbouring countries. Based in Tema Ghana, GTP's designs are rich in symbolic designs, rich in detail, and colours.
Ifeanyi Oganwu
Nigerian-born Ifeanyi Oganwu seeks inspiration from diverse sources throughout the globe. Combining his fascination for art and technology, Ifeanyi founded London-based Expand Design Ltd and presented a debut collection in 2010. Since then his works have been exhibited at the Vitra Design Museum; Guggenheim Bilbao; Swiss Institute NY; and the Shenzhen Biennale. He was recently shortlisted for the Hublot Design Prize.
Ile - ila
ilé-ilà _House of Lines is a lifestyle furniture-line designed and hand-made in Lagos, Nigeria, West Africa. kukuru funfun (white dove) is the name of the chair seen here. It is upholstered in Aso Oké, which is the traditional wear of the Yoruba ethnic group in Nigeria and worn as occasion dress. The fabrics are so important that in previous times Aso Oké was willed down generations. It is not uncommon to find fabric in families over 100 years old.
Ini Archibong
Ini Archibong's work is characterised by a deep interest in craftsmanship and integrity to his chosen material. His designs are enthralling, confounding and inspiring - inviting viewers to touch beyond the sublime in their encounter.
His work draws from architecture, environmental and product design, as well as lifelong passions for mathematics, philosophy and world religions. As a son of Nigerian immigrants to the United States, and a resident of US, Singapore, and Switzerland, his diverse personal and professional background underlines his design ethic and ethos.
Inoussa Dao
After graduating from ENSCI (École Nationale Supérieure de Création Industrielle), in Paris, in 2008, Inoussa founded the Centre Lukaré in Ouagadougou, in 2009. He is an emerging designer at international level and one of the most important personalities in the creative scene of Burkina Faso. A marked taste for daring combinations of materials and constant irony are the main characteristics of his style.
Isaac Opoku
Isaac Opoku is an interactive designer and mixed media artist. His work is primarily inspired by the deep sense of interconnectedness he feels with life. This feeling moves him to explore and experiment with wide ranging themes and mediums, in ways that echo his experiential intimacies.
Inthegrain
Inthegrain is underpinned by a deep love for and fascination with wood in its rawest form. Established by Darren Appiagyei in 2017, Inthegrain embraces the opportunity for each piece's finished result to be informed and dictated by its natural imperfections; be they cracks, knots or lack of symmetry. As a designer maker, Darren Appiagyei, is passion filled with discovering and exploring new woods. Inthegrain is highly inspired by Ghanaian wood carving through exploration of texture and spiritual significance. Darren is an alumni of Camberwell College of Arts and an awardee of the The Cockpit Arts/Worshipful tuners Company 2017.
Jomo Furniture
Jomo's designs are influenced by African hand-carvings, stools, architecture, motifs, iconography, scarifications, body paints, diverse colours, wild life, landscape, fashion, ethnic diversity, religion, masks, hair braids, and traditional woven textiles. His latest chair design is the expression of these diverse African themes and is called "The Birth Chair II".
Kofar Mata Dye Pit
Established in 1498, Kofar Mata Dye Pit is perhaps the continent's oldest secret. Over the centuries, expertise of indigo dying has sat with and been managed by generations of the same family. Fabrics are dyed in pits below ground in solutions made from mixtures of water, ash and dried indigo twigs.
Photo credit: Faith Ilevbare
Le Ndomo
Le NDOMO is a natural dyeing atelier. Based in Dakar, the atelier seeks to work purely with natural products and processes, including 100% organic cotton fabric. The colorants used are extracted from leaves and barks of specific tannin plants, with the designs created with mud from nearby rivers and lakes. Le Ndomo proudly uses traditional Malian techniques to make contemporary designs.
Michael Tetteh
Michael Tetteh is one of very few glass blowers in West Africa. Combining termite or anthill clay with glass bottles or television glass, he incorporates traditional African bead making techniques in his practice. Michael uses high heat gas furnaces to create beautiful vases. Taking great pride in his Krobo heritage, Michael often gives demonstrations of traditional bead making.
MIMINAT
Miminat's influences are drawn from the brand's Nigerian heritage and combined with a global perspective. The design style is contemporary, functional, quirky and sophisticated; it encapsulates the very nature of art inspired design. Each concept and piece demonstrates personality and beauty.
Na Chainkua Reindorf
Na Chainkua Reindorf is a multidisciplinary artist from Ghana, currently based in Upstate New York. She is interested in the lives of textiles and fibers and how they can be used to explore boundaries and borders in relation to place and space. Her work constantly references the multiple histories of objects and materials she uses, as they relate to the different places she calls home.
NII NOI Kpando Pots
ANYIGBA BUBU is the title of the piece; its literal translation is 'different world'. Despite all these differences they come together to form one whole new world. JOSEPH NII NOI DOWUONA is a Ghanaian ceramicist, who has worked for over 20 years. NII NOI works with clay; the pieces exhibited are burnished with pebbles to give its smooth finish.
nmbello Studio
nmbello Studio an industrial design practice located in Lagos, Nigeria. With an extensive research approach and carefully planning the processes leading to designs, the studio creates sustainable, economically viable products and brands across a variety of fields for clients both home and abroad.

Nulangee
From tables with fragile bowed legs, to moulded and plaited leather chairs with a mysterious West African sensuality, Nulangee began over a decade ago. Working with wood and improbable shapes, combining them with organic materials – either recuperated or natural to create objects charged with identity – the legacy of Babacar M'Bodj Niang continues through his two brothers, Balla and Lamine Niang.
Samuel Otteng
AFRONUVO II is born of inspiration from Isaac Opoku's Afrikan Alphabets & Symbols, Afronuvo exhibition. Here in Samuel Otteng's work, screen-printing, batik, painting, hand embellishments and other technics have been applied. In terms of design style, Otteng's influences are eclectic, however are underpinned by local culture and history - adapted to include strong urban and street style flavours.
Studio Badge
Based in Accra Ghana, Studio Badge designs and makes furniture, lighting, and lifestyle objects with a strong focus on materiality and the expression of a clean, well-balanced aesthetic. Their work is driven by a foundation in architecture, and as a result, their pieces demonstrate a deep interest in expressing form, texture and spatial qualities in design.
Studio Lani
Studio-Lani's creative process is driven by conceptual curiosity, global artistry and a strong appreciation for her Nigerian heritage. Studio-Lani works with artisans to create sculptural furniture pieces, with a unique identity and a contemporary sensibility.
Studio-Lani won the Furniture category for Wanted Design's Launch Pad in New York City. And was also a finalist at the European product design awards competition.
Tekura
Tekura is a family owned furniture and décor company. Their works have included collaborations with the likes of Cheik Diallo from Mali. Through their innovative and conceptual designs, Tekura's ambitions include revolutionising design in Ghana and changing the perception that Africa and things from Africa are of poor quality.
yemi awosile
Yemi Awosile's work is informed by cultural insights expressed primarily through textiles and printed matter. The broader scope of her practice bridges design and visual arts through social interventions. Recent collaborations include: Tent Rotterdam, Tate Gallery, Design Museum, ICA, Crafts Council and the British Council.
The Nubuke Foundation Centre for Clay and Textiles
The Nubuke Foundation Centre for Clay and Textiles is a new 10 acre artisanal and craftsmanship training centre situated at Wa in the Upper West Region of Ghana, devoted to textile and clay based community and social training and developing skills in textile weaving and clay works.
Since 2011 the foundation has provided continuous support and worked with the Methodist School of the Blind and the School of Deaf to introduce new design ideas, yarn dyeing and economic generating skills.